Meade Danielle Mueller, L.Ac.
Board Certified Acupuncturist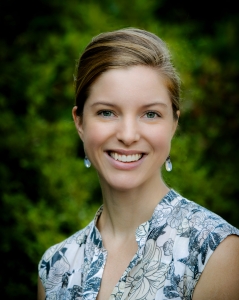 I've been interested in aspects of mind, body, and spiritual health for as long as I can remember. Nutrition, and its effects, became a focus of my life early on.  This blooming passion led me to a Bachelor of Arts in Biology from Roanoke College.
After graduation, I knew I wanted to help people improve their health, but I was unsure of what role I wanted to be in, specifically.  I took a teaching position in Busan, South Korea for a year, teaching English as a second language to school-age children and university students. During this year, I had the opportunity to address a long-standing health issue, which was diagnosed as PCOS (Polycystic Ovarian Syndrome) with Chinese Medicine and acupuncture.
I had no expectations while being treated with acupuncture and Chinese herbal medicine, but was open-minded and genuinely enjoyed the treatments and healing process with the medicine. My body responded very well to treatment and within 2 months of treatment, my PCOS symptoms began to fall away. I was amazed! And I had a clear vision of how I wanted to help people.
Upon returning to the States, I started a 4 year program that led to my Masters in Acupuncture.
Acupuncture has given me so much.  I enjoy the relationships, the challenges, and the diversity of issues that people come to me for.   Some of the various issues I most commonly help patients with include:
Pain – chronic and acute, of all sorts
Menstrual, hormonal, and menopausal issues
Fertility & pregnancy support
Nutrition and weight loss counseling
Thyroid disorders
Bizarre symptoms/conditions that have not been helped with conventional medicine.
Do you have questions about how I can help you? Send me a message here.